EXIT ISSUE 33 (TRAVIS SCOTT COVER 2) SOLD OUT
£

25.00 Sold Out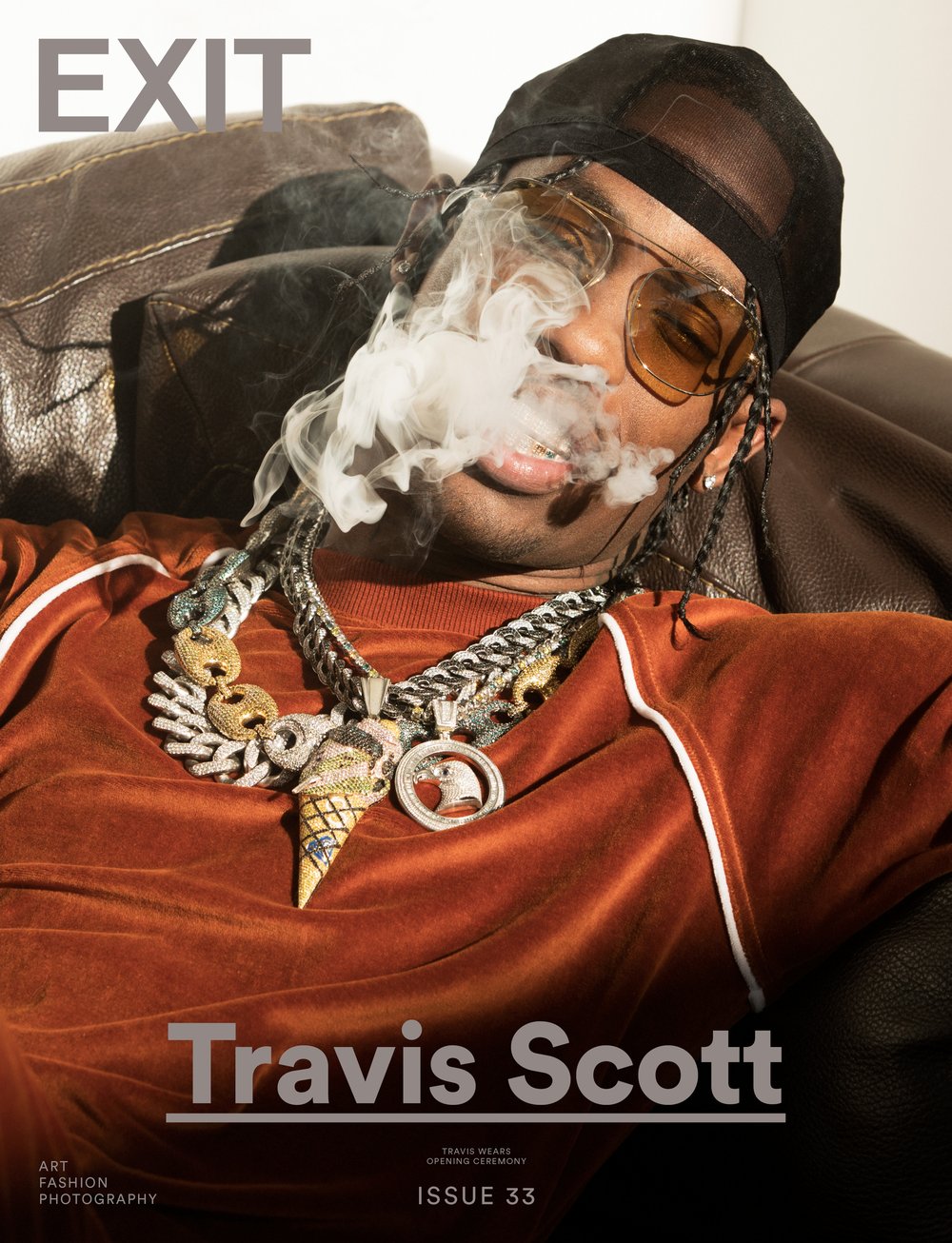 LIFE | YOUTH | SEX | ART | FASHION | PHOTOGRAPHY
EXIT magazine is one of the world's leading independent style titles.
Featuring cover talent Travis Scott photographed exclusively in a luxurious 16 page super glossy fashion editorial on location in Los Angeles by Kenneth Cappello.
Photography & Art content from Thom Atkinson, George "Rack-Lo" Billips and Jackson Blount, Matt Henry, Elizabeth Ilsley, Richard Kern, BP Laval and Chad Moore
Photography & Fashion content from Kenneth Cappello, Ben Grieme, Jesse Jenkins, Laura Kampman, Hans Neumann and David Oldham
Founded 16 years ago in 2000 by photographer Stephen Toner and art director Mark Jubber it continues to set the agenda within the creative industries.
Its blend of high fashion, art and world-class photography continues to make each beautifully curated edition a collector's item. Published twice a year, EXIT magazine quickly established a reputation for highly original content brought together in its pages by an established and emerging set of unique photographers, stylists and artists bound by a search for creativity and authenticity.
EXIT is a luxury glossy magazine that documents and defines art, fashion and photography through contemporary culture. EXIT embraces and encourages creativity, which is why after 16 years leading its field, its editorial content still manages to surprise and inspire.
Share