EXIT ISSUE 40 SPRING SUMMER 2020 HAJIMI SORAYAMA ***SOLD OUT***
£

20.00 Sold Out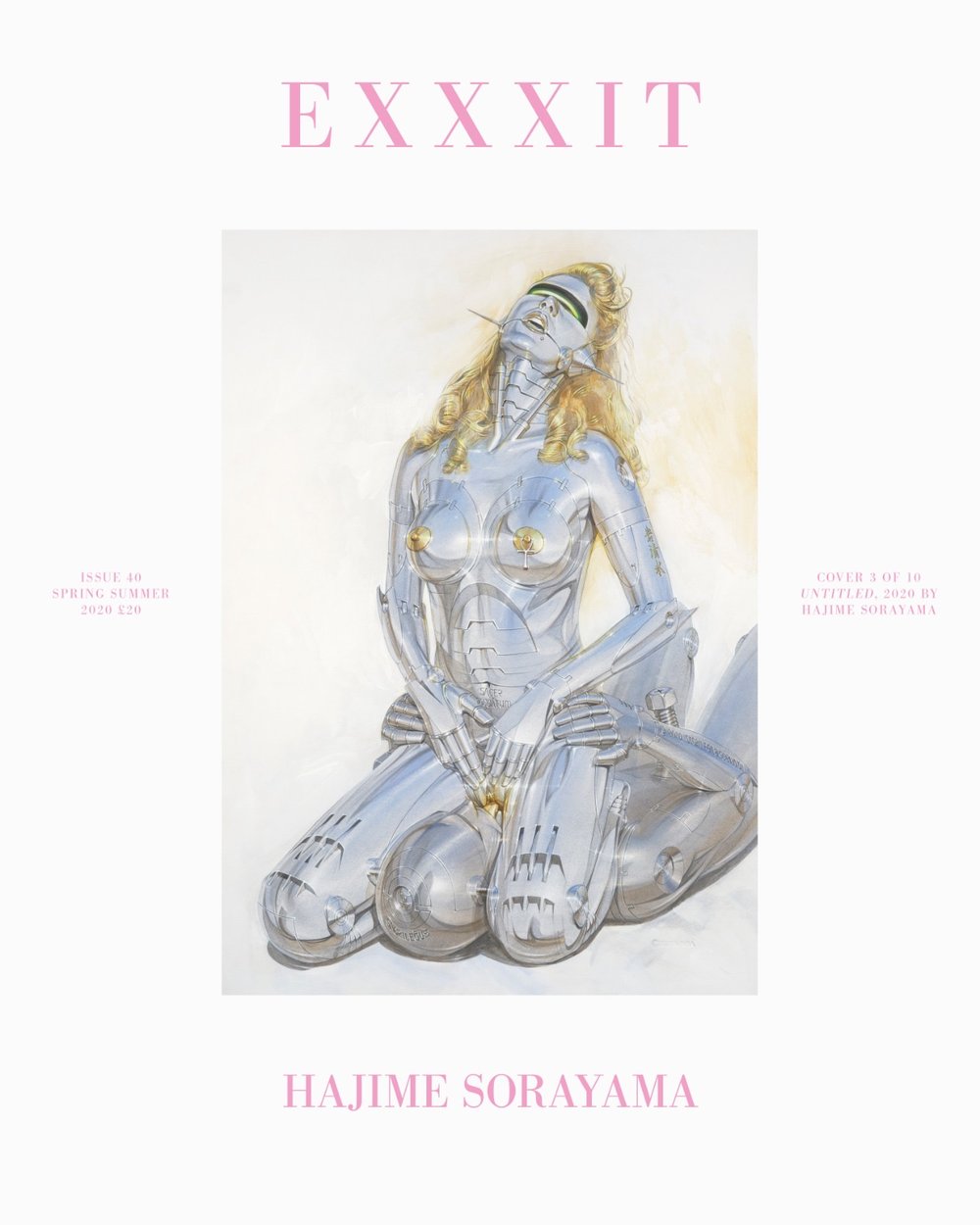 VOLUME FOUR, ISSUE TEN
***In order to keep our staff safe for the foreseeable future, shipping will be delayed by approx a month so we're now looking at April/May. Please be patient with your order, and expect possible delays in the chain. Stay safe and healthy and look after each other.***
Featuring artist Hajimi Sorayama in a luxurious 10 page super glossy editorial.
Photography & Art content Rob Bremner, Lo Harley, Stacey Kranitz, Timothee Lambrecq, Davide Padovan, Lina Sheynius, Stephen Shore, Hajime Sorayama, Linder Sterling, Tung Walsh.
Photography & Fashion content Kenneth Cappello, Lucien Clark, Toby Coulson, Nicola Delome, Charlotte Hadden, Ollie Nordh, Ben Parks, Jacob Landvik, Nick de Lieto, Guillaume Roemaet, Chris Tubbs, Gary Watson, Lawrence Watson.
Founded 20 years ago in 2000 by photographer Stephen Toner and art director Mark Jubber it continues to set the agenda within the creative industries.
Its blend of high fashion, art and world-class photography continues to make each beautifully curated edition a collector's item. Published twice a year, EXIT magazine quickly established a reputation for highly original content brought together in its pages by an established and emerging set of unique photographers, stylists and artists bound by a search for creativity and authenticity.
EXIT is a luxury glossy magazine that documents and defines art, fashion and photography through contemporary culture. EXIT embraces and encourages creativity, which is why after 20 years leading its field, its editorial content still manages to surprise and inspire.
Share